Hey there,
My name is Alona Millgram and I'm an illustrator and a story-teller from Israel.
Graduated from Bezalel Academy of Arts and Design in Jerusalem with a bachelor degree (B.des) in Visual Communication, and have been working as a freelance illustrator ever since.
I'm constantly inspired by stories, nature and people I see, and enjoy combining those in my work as much as I can.
I love the adventure that each project brings, telling stories via illustrations and creating new worlds for the viewer to explore and imagine.
I had the
pleasure
of working with some wonderful clients such as Adam Tsair Magazine, Center for Educational Technology (cet), The Science Museum Jerusalem, Modan Publishing House, Tnuva (Represented by McCann Tel-Aviv), Yedioth Books Publishing House, Opjet Paris, Israel's 
Ministry of Education
, Electra, Perrier (Represented by Leaders Group) and more.
If you are interested in working together, feel free to 

drop me a line

.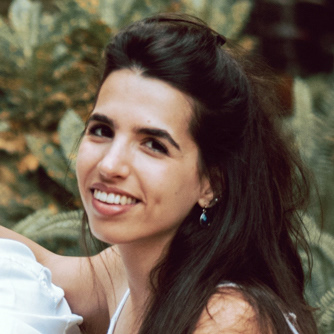 You can also find my work online over here: